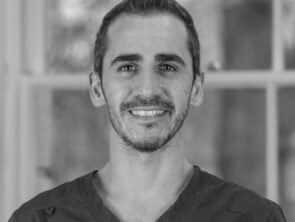 Dr Umut Emir
BDS Dentist

GDC 281845
Umut is a general dental practitioner with a special interest in Endodontics, he is currently focused on achieving his goal of becoming recognized as a Specialist Endodontist in the UK.
Umut qualified from Istanbul University in 2009 and subsequently started his PhD at the same university. As a result of his hard work, he also obtained an MSc degree from the same university in 2015.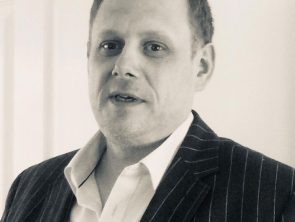 Dr Paul Bucknell
BDS Dentist
GDC 73095
Before becoming a dentist Paul was a dental technician making precision crowns and bridges. He received the LS Farrar scholarship for 2 years whilst at dental school.
Paul was the postgraduate IT tutor for the South West at the Bristol Dental Hospital for many years but now channels his IT efforts working with universities and other institutions helping maintain the quality of undergraduate and postgraduate examinations in medicine, dentistry and pharmacology worldwide.
He has also worked with the Eastman Dental Institute and the Royal College of Surgeons of England developing postgraduate educational material for dentists. Paul specialises in cosmetic dentistry and all-round family care. Paul likes to spend his spare time in front of his computer and being with his family.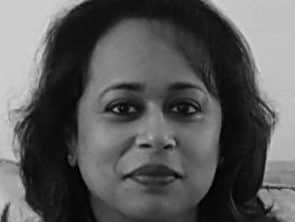 Dr Bindhu Koshy
Periodontist Specialist

GDC 83910
Dr Bindhu Koshy provides dedicated specialist periodontal services in the management of patients with periodontal diseases. She gained her periodontal specialist qualification from the University of London in 2001, then spent the next few years working at the Barts and the London NHS hospital in addition to practice, building on her experience in patient management and research in the speciality of Periodontology.
Since 2006, she took up an academic post as Clinical Lecturer in Restorative Dentistry at Cardiff University where her career has focussed on research into identification of pathogenic mechanisms of periodontal destruction during periodontal disease and peri-implantitis, in addition to taking a lead role in major clinical trials with a view to developing biomarkers for periodontal diseases, alongside major contribution to undergraduate and postgraduate teaching at UDH Cardiff, as well as provision of clinical service within Restorative Dentistry at UDH. She holds a teaching qualification from Cardiff University, MPhil from Cardiff University, membership of the Royal College of Surgeons, is a Fellow of the Higher Educational Academy and is on the GDC Specialist list in Periodontology.
Dr Koshy has presented her work both nationally and internationally and published in leading international periodontal journals. Her expertise covers all aspects of periodontics including nonsurgical and surgical management, regeneration, aesthetics, supportive periodontal therapy and is one of only a few clinicians to limit her practice solely to service limited to the specialist field of periodontics.
Her research background provides her with a good foundation and experience to integrate the scientific background to clinical situations. She will be accepting referrals for management of patients with periodontal diseases, second opinions and provide specialised treatment protocol for high-risk patients with a view to stabilising their periodontal condition and further monitoring them as required before discharging them back to the care of the GDP.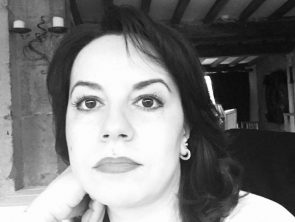 Dr Elis Dinu
DMD Dentist
GDC 198468
Dr Elis Dinu has gained her qualification from the University of Bucharest in 2000. She started her career in her own private dental practice where she worked for thirteen years before relocating to UK.
Elis has a vast experience in general dentistry with a key focus on restorative treatments. Elis is a provider of the Quick Straight Teeth system and facial aesthetics treatments (wrinkle correction and fillers). She has a very kind and patient manner, many times being rewarded by her patients with the "best dentist I have ever seen" compliment.
Patients appreciate her calm reassuring manner and the time she takes to heighten confidence by ensuring each and every step during treatment is fully explained.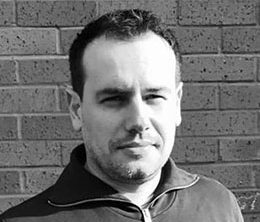 Dr Andrei Dinu
DMD Dentist

DMD
PG. Dip Dental Implants
MSc Oral Surgery
GDC 198468

Andrei qualified as a dentist in 2005 and started practicing in his own private practice in Bucharest. In 2007 Andrei completed a Post Graduate Program in Dental Implants with the University of Bucharest and that was when he found the true joy of practicing dentistry. He graduated with merit a Master of Science in Oral Surgery at the University of central Lancashire and working towards completing a second program of Masters of Science in Dental Implants with the same University.
His main focus is on providing dental implants and advanced restorative treatments along with aspects of oral surgery. For the past eight years Andrei has been receiving dental implant referrals from other dental clinicians in several practices across the South West of England and Wales. He is a strong believer in evidence based dentistry, always keen to better himself and keep up to date with latest treatment protocols as part of his goal to provide the highest standard of care for his patients.
Popular Treatments
Cosmetic Dentistry
Dental Implants
Teeth Whitening
Hygienist
Facial Aesthetics
Emergencies
If you are already registered with us and require emergency treatment please call the practice to book in.