ORTHODONTICS WITH QUICK STRAIGHT TEETH
QuickStraightTeeth™ is a clear teeth straightening system that has been developed to be a quick, discreet and very cost effective alternative for patients not wanting traditional braces.
QuickStraightTeeth™ uses nearly-invisible braces to gently straighten your teeth, and give you that smile you've always dreamed of.
We all want a perfect smile, but all too often, the word braces can conjure up images of old-fashioned train-tracks or Ugly Betty!
You will be pleasantly surprised with QuickStraightTeeth™. The braces look beautiful and discreet with top quality tooth-coloured brackets and wires, making them virtually invisible. Most people won't know you are wearing braces at all and treatments can take as little as 6 months to complete.
With an option to suit everyone, QuickStraightTeeth™ can boost your confidence, raise your self-esteem, and give you a winning smile.
QuickStraightTeeth™ is one of the most widely used orthodontic systems in the world.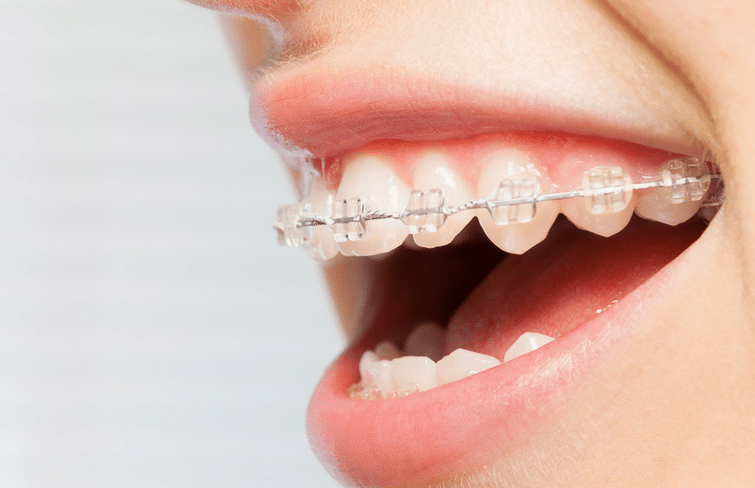 THE BENEFITS OF QUICK STRAIGHT TEETH



Cost
Due to low laboratory fees and quick treatment times, QST invisible braces are one of the most cost-effective systems available.
Appearance
Our braces are tooth-coloured and are nearly invisible in the mouth, so you can get straight teeth without the 'Ugly Betty' look.
Time
Getting straight teeth, and a beautiful smile is fast! Treatments take anywhere between 4 and 24 weeks depending on complexity.
Comfort
Our braces have been designed to ensure maximum comfort. Not only will they look beautifully discreet, they will feel great too!
Before and After Invisible Braces
Using QST clear braces we can correct misaligned teeth, gummy smiles and many other common dental issues that people have.
Please take a look below at some of the beautiful results our dentists can achieve using QST. Most treatments take between 1 and 6 months depending on complexity.
CONTACT OUR TREATMENT COORDINATOR
We can offer a range of solutions for your perfect smile. Just fill out the form below to arrange your consultation:
Our Treatment Coordinator's role is to use training and in-depth knowledge to inform and educate you, ensuring you can make informed decisions that are right for you.
This means that all our patients have someone to talk to, throughout their journey with us. Fill out the form and we'll get in touch.

Popular Treatments
Cosmetic Dentistry
Dental Implants
Teeth Whitening
Hygienist
Facial Aesthetics
Emergencies
If you are already registered with us and require emergency treatment please call the practice to book in.